Elephant Help
Text in english below
Ich bin ein absoluter Thailand Fan und verbringe jedes Jahr mehrere Monate dort.
In diesem Jahr wegen der Covid 19 Pandemie geht es leider nicht.
Thailand hat durch schnelle und genügende Vorsichtsmaßnahmen sehr wenige Covid Fälle. Deshalb wird es -vernünftigerweise- seine Grenzen für den Tourismus noch nicht so schnell öffnen.
Leider sind dadurch aber sehr viele Tiere betroffen die in der "Tourismus Branche" oder als "Erntehelfer" beschäftigt waren , und heute weitgehend ehrenamtlich betreut werden. Durch das Ausbleiben von Touristen fehlen dringend benötigte Einnahmen für Futter, medizinische Versorgung, Bau neuer Gehege, Verbesserung ihrer Lebensräume.
Dafür gibt es eine Organisation in der Nähe von Hua Hin, die ich mit meiner Arbeit als Künstlerin unterstützen möchte (siehe unten).                                                                      https://www.wfft.org/
WFFT wurde 2001 von Edwin Wiek mit Hilfe der Einheimischen aus der Provinz Petchaburi gegründet, einschließlich des Abtes von Wat Khao Look Chang, der ein großes Stück Land an die Stiftung lieh, um gerettete Tiere unterzubringen. WFFT ist eine NGO (Nichtregierungsorganisation). Sie erhalten Hilfe von anderen Tierschutzorganisationen wie der International Primary Protection League (IPPL), Free The Bears und Care for the Wild International, sowie vielen Menschen mit einer Leidenschaft für Veränderung.
WFFT ist eine landesweite Anstrengung zur Rettung domestizierter/gefangener Wildtiere. Edwin Wiek leitet dieses Projekt immer noch mit Hilfe eines Teams von hauptamtlichen Mitarbeitern, hauptsächlich aus dem Dorf, und einem Team von internationalen Freiwilligen, die für ihren Aufenthalt bezahlen. Ohne das Engagement der Freiwilligen, wäre WFFT  nicht in der Lage, diesen Tieren weiterhin zu helfen. Sie haben Freiwillige aus der ganzen Welt. Die meisten Freiwilligen kommen aus Europa, Amerika, Australien und Neuseeland, mit einer breiten Altersspanne von 18 bis 75 Jahren.
Sie sind leidenschaftlich darin, die Gewohnheiten internationaler Touristen zu ändern, die Thailand besuchen, die unwissentlich den illegalen Handel und die Ausbeutung und den Missbrauch der thailändischen Tierwelt anheizen.
Meine Idee:
Wenn Sie bei der Unterstützung dieser Tiere mithelfen wollen, spenden Sie einen beliebigen Betrag, die Bankdaten finden Sie auf unter: https://www.wfft.org/donate/
Ab einer Spende von € 50,- können Sie sich ein 10 x 10 cm großes Aquarell Bild (alles Unikate und handsigniert) von mir aussuchen, das ich Ihnen kostenfrei zusende.
Alles was Sie dafür tun müssen, ist mir den Eingang Ihrer Spende -den Sie in Form einer Dankes Email von wfft zugeschickt bekommen-, als Email zusenden (verena.barisch@gmail.com), mit Ihrem "Wunschbild" und der Adresse, wohin ich es schicken darf.
English 
I am an absolute Thailand fan and spend several months there every year.
This year because of the Covid 19 pandemic, unfortunately, it's not possible.
Thailand has very few Covid cases due to fast and sufficient precautions. That is why it will – sensibly – not open its borders to tourism so quickly.
Unfortunately, however, this affects a large number of animals that were employed in the "tourism industry" or as "harvest helpers" and are now largely cared for on a voluntary basis. The lack of tourists means that much-needed revenue is missing for food, medical care, the construction of new enclosures and the improvement of their habitats.
For this there is an organization near Hua Hin, which I would like to support with my work as an artist (see below).
https://www.wfft.org/
WFFT was founded in 2001 by Edwin Wiek with the help of the local people from Petchaburi province, including the Abbot of Wat Khao Look Chang who loaned a large piece of land to the foundation to house rescued animals. WFFT is a NGO (non-governmental organisation). We receive help from other animal protection organisations such as the International Primary Protection League (IPPL), Free The Bears, and Care for the Wild International, as well as many individuals with a passion for change.
WFFT is a nationwide effort involved in rescuing domesticated/ captive wild animals. Edwin Wiek still heads this project with the help from a team of full time staff, mostly from the local village, and a team of international volunteers who pay for their stay. Without the dedication of volunteers,
WFFT would not be able to continue to help these animals. We have volunteers from all over the world. Mostly, volunteers are from Europe, America, Australia and New Zealand, with a broad age range from 18 to 75. They represent various backgrounds from gap-year students, wildlife conservation/animal husbandry related students and scientists, career- breakers and retirees. Everyone has to live and work together, so please be considerate and respectful to others and be flexible with an open mind.
We are passionate about changing the habits of international tourists who visit Thailand, who unknowingly fuel the illegal trade and the exploitation and abuse of Thailand's wildlife.
My idea:
If you want to help support these animals, donate any amount, bank details can be found on https://www.wfft.org/donate/
From a donation of € 50,- you can choose a 10 x 10 cm watercolor picture (all unique and signed) from me, which I send to you free of charge.
All you have to do is send me the receipt of your donation – which you receive in the form of a thank you email from wfft – as an email (verena.barisch@gmail.com), with your "wish picture" and the address where I am allowed to send it.      
        Elephant Help 1         
        Elephant Help 2          
       Elephant Help 3   
       Elephant Help 4  
      Elephant Help  5          
    Elephant Help  6          
      Elephant Help   7    
      Elephant Help  8
    Elephant Help   9       
    Elephant Help 10
  Elephant Help 11
    Elephant Help 12 verkauft
   Elephant Help 13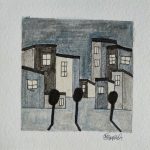 Elephant Help 14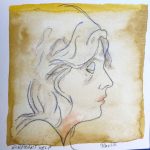 Elephant Help 15
   Elephant Help 16
   Elephant Help 17